Welcome!
to Grand Rapids Inn
Grand Rapids Inn is located with-in ten minutes of the airport and five minutes from Downtown Grand Rapids. There are many restaurants with-in a few minutes of the Hotel. A convenient store is located across the street. There is EL DESAYONO LOCO Restaurant on the premises. We also have a 24 Hour Front Desk.
Guests say:
"Rooms are totally remodeled beautiful, the environment is good the staff is very accommodating the prices are very affordable. People say bugs are there I have yet to see them. I would recommend this for anyone who was in need of a place to go that's affordable with out standing security and a for the most part very friendly accommodating staff."
"I have been staying here on the extended size for about 9 months now and this is the best hotel I've stayed at for an extended period. The prices are very reasonable compared to most motels around the area. They are clean and stay on top of most things. I've never had any problems with bed bugs or rodents since I've been living here. The rooms are nice size and you will definitely get a good nights rest with the beds they have."
"It was great with the right location just off the highway. I enjoyed the TV."
"Very convenient and clean place. Price is just right. I'm on a budget, so this was the best bang for the buck. Close to everything, maintained parking lot and room."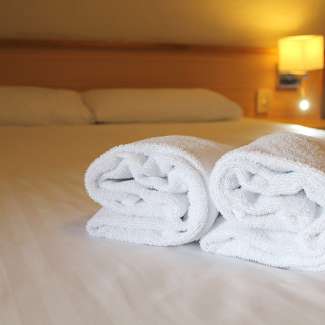 Weekly Stay Special
Get the best deal on your weekly stay!
Contacts
Address
250 28th Street S.W. Grand Rapids, MI 49548